The speed and reliability that satellite phones provide is for everyone. They are great in the case of natural disasters (heaven forbid though). They are also good for certain activities like hiking and hunting to name a few.
In today's climate, it may be safe to have this dependable line of communication open for whatever happens.
If you are considering a purchase of a satellite phone but have no idea where to start, then allow us to guide you by discussing the 4 best satellite phone models for 2020.
Inmarsat IsatPhone 2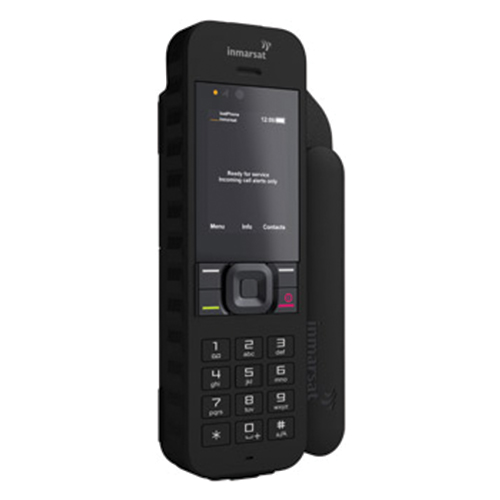 Copyright © Inmarsat Global Limited 2020
---
First on our list of best satellite phone models for 2020 is the Inmarsat IsatPhone 2.
The coverage is massive as it includes even the remotest areas where regular smartphones wouldn't work anymore. Inmarsat's world coverage claims to have 99% global coverage. With this coverage, you can call others, and send or receive messages from most anywhere in the world.
The phone's housing is entirely plastic. Despite that, the chassis is hard and dependable. It is designed to be used in extreme temperatures with a threshold of -20C to 55C.
No touchscreen is available, but then again it is not needed. The keypad is big and thick, making it easy to punch in keys.
One interesting inclusion is the "Assistance" button at the top. This can be configured to place a call or send a text message to a recipient of your choosing.
Iridium Extreme 9575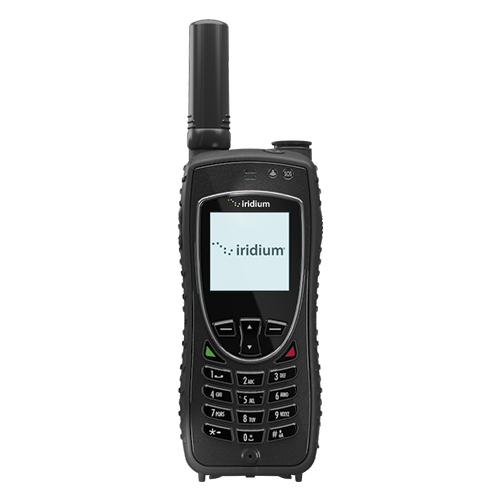 Copyright © Iridium Communications Inc.
---
Next on the list is Iridium's Extreme 9575 satellite phone. As a company, Iridium has more than 60 satellites circling the globe about 500 miles above the Earth. They are deployed above polar orbits as well, meaning that their satellite phones can work anywhere on the globe.
The low altitude of the satellites also means that the latency is significantly reduced.
The unit's size is much like a smartphone, but doubly thick and heavier. While the screen is small, there is enough room there to see all the information you need like signal strength, phone status, and more.
The Extreme 9575 model also boasts durability as it was made for use in water, sand, dust, and even being dropped. Just like the IsatPhone 2, it does not have a touchscreen.
It also has a "assistance" or "emergency" button similar to Inmarsat's IsatPhone2. It is also the lightest satellite phone model of Iridium.
Thuraya X5-TOUCH
Copyright © 2020 Thuraya Telecommunications Company
---
Then comes the Thuraya X5-TOUCH. The unique feature this satellite phone has – as its name suggests – is the touch feature.
The previous two satellite phones only had keypads to operate the phone. The X-5 TOUCH though not only has a touchscreen, it is actually the first ever Android satellite phone.
Not only does it have satellite coverage, it also has WiFi, bluetooth, dual-SIM, and access to GSM/LTE networks.
The screen is generally bigger at 5.2 inches. It is also fully HD and touchscreen ready. It also sports two cameras – one in the front and one in the back – as well as 16GB of memory and 2GB of RAM.
Globalstar GSP-1700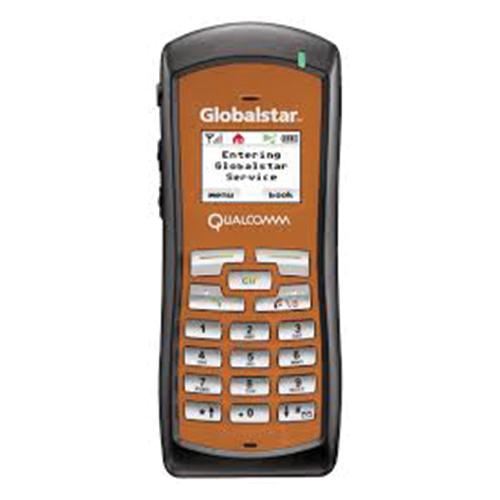 Copyright © 2020 Thuraya Telecommunications Company
---
Finally comes the Globalstar GSP-1700. The size of this satellite phone is comparable to a normal cell phone. It does away the old design of a thick and bulky satellite phone.
The capabilities are pretty standard for a satellite phone. However, for Globalstar's first foray into satellite phones, its voice communication ability is on par with that of Iridium's.
In addition, phones from Globalstar utilize a phone number from the United States that requires no extra fees.
The signal within North America is great, but when travelling, people must look at the coverage map and plan accordingly.
Comparing the 4
These are the 4 best satellite phone models for 2020. Let's take a look at several of their qualities and see how they match up with one another.
Inmarsat IsatPhone2

Iridium Extreme 9575

Thuraya X5-TOUCH

Globalstar GSP-1700

Cost

$599

$1295

$1229

$495

Battery Life

8hr talk / 160hrs standby

4h Talk/30h Stand by

9h Talk/160h stand by

4h Talk/36h stand by

Coverage

Global except at Poles

Global

Does not cover North or South America

Reliable in North America

Size

169 x 75 x 29 mm

140 x 60 x 27 mm

145 x 78 x 24 mm

135 x 55 x 37 mm

Unique Features

Durable chassis

For extreme temperatures

"Assistance" button

Over 60 satellites that increases coverage

"Assistance" button

Reduced latency

Smart satellite phone

Touch screen

HD screen

Small and lightweight

Price is more affordable than others
We hope the information about the 4 Best Satellite Phone Models for 2020 will serve as your guide for purchasing. As the saying goes, it is better to have it and not need it than need it and not have it. 
---